Legislative Testimony
2022
Roberta Willis Scholarship Funding | Appropriations Committee
On February 22, Connecticut students that attend CCIC Member Institutions testified virtually in front of the Appropriations Committee to advocate for funding for the Roberta Willis Scholarship Program.
To watch a video of the students' compelling testimony, click here.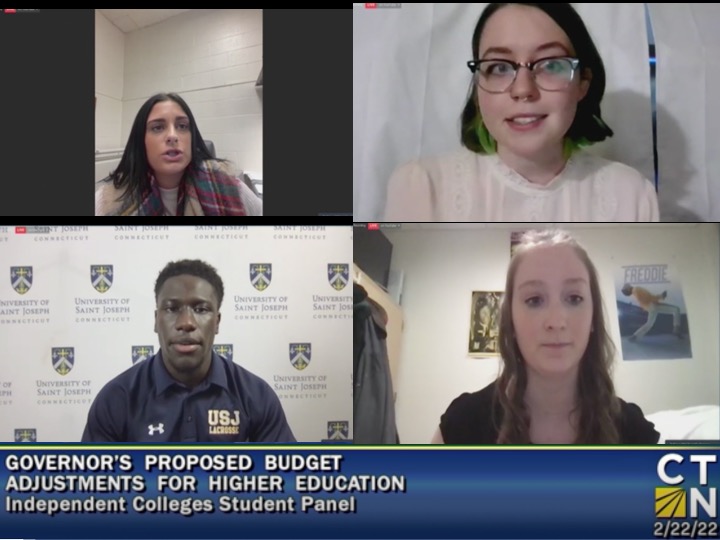 The read testimony from CCIC and our Member Institutions, see below.
Testimony in favor of RWSP Funding:
Testimony in favor of Revisions to Stormwater Authority Legislation
CCIC and its member institutions submitted testimony in favor of HB 5476 which sought to make revisions to recent legislation authorizing municipalities to establish Stormwater Authorities, which may assess fees on taxable and non-taxable property based upon the amount of impervious surface contained on the property. Fees collected by the Authority are to be used by the municipality to offset the cost of stormwater mitigation efforts. HB 5476 bill sought to 1) assure property owners that invested to limit stormwater run-off would receive proper credit in the form of a partial fee reduction from the Authority and 2) remove grand list value as a factor a municipality can consider when establishing the fee structure for the Stormwater Authority. Language to address this issue was ultimately incorporated in the budget implementer, HB 5506 (see Section 137).
Testimony:
Additional bills that CCIC submitted testimony on during the 2022 Legislative Session: